Find Negeen Papehn
Subscribe to Negeen's Exclusive Content
Gain access to Negeen's sneak peeks into her works in progress, release dates, promos, & more!
Podcast

Listen to a POW Podcast UK discuss everything to do with writing and Forbidden by Faith with Negeen Papehn.

Author Affiliations

Author's '18 is a group of Adult and New Adult authors debuting with their first novel in 2018. You can find Negeen featured on their platform here:

Member of RWA and LARA
Curious to know if Forbidden by Faith has any relation to Negeen's personal life?
Click the button below to get the scoop.
Powered by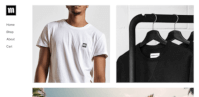 Create your own unique website with customizable templates.