What's New with Negeen Papehn?
Subscribe to Negeen's Exclusive Content
Gain access to Negeen's sneak peeks into her works in progress, release dates, promos, & more!
Forbidden By Faith
is available for purchase

Let's take a sneak peak at Forbidden by Faith, which hit the shelves
​February 20th, 2018

Curious to know if Forbidden by Faith has any relation to Negeen's personal life?
Click the button below to get the scoop.

Podcast

Listen to a POW Podcast UK discuss everything to do with writing and Forbidden by Faith with Negeen Papehn.

Are you a writer who struggles to find time to write?

Click here

to find out how Negeen Papehn finds the time to write while juggling her life as a mother and a dentist.

Katie O'Sullivan reviews "Forbidden by Faith."

"The author gives us frank observations and heartfelt longing that tug relentlessly at both the head and the emotions, so that the reader is torn between wanting the relationship to succeed against all odds and wanting to yell at the protagonist for being so naive. Papehn shows us a relationship that is so perfect, and yet doomed from the very start. Or is it? You'll need to follow the aching twists and turns to see what life has in store for our heroine, and if she finds her happily ever after, despite being forbidden by faith."
---
Powered by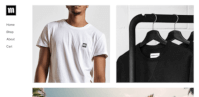 Create your own unique website with customizable templates.